The Issue
The U.S. government spends hundreds of billions of dollars on tech each year, yet still struggles to find the best emerging tech solutions.
For tech companies, entering and scaling in the federal market is expensive, time-intensive, and risky.
Enter Dcode Next Level
Next Level uses a proven model for federal success.
Our revolutionary Next Level advisory service helps top-tier tech companies build the federal market into a sustainable vertical. We've built our expertise advising hundreds of tech companies, including 20+ unicorns.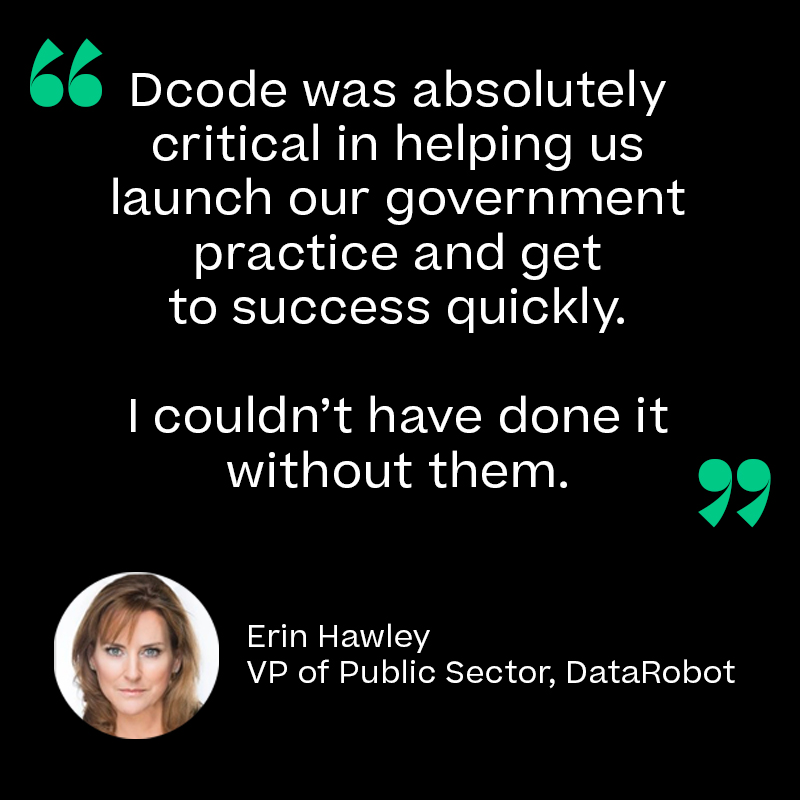 To build your federal vertical, we'll work together to: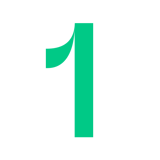 Develop precise, targeted federal strategy across your sales, marketing, and engineering teams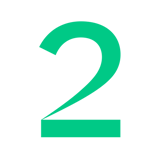 Grow your federal pipeline through tailored business development support, from top-of-funnel all the way to signed contracts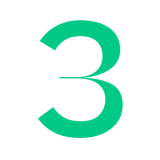 Force-multiply your efforts by focusing resources on the highest value targets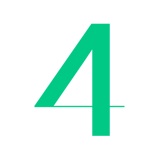 Connect with our community of gov & tech to learn from each other, identify opportunities in federal, and explore strategic partnerships
Limited spots available for January '24!
Join our portfolio of all-stars

























Expertise & Advisory Services
Gain a dedicated team of strategic advisors to scale your government line of business
Build your optimal federal go-to- market strategy, including: use case mapping, marketing materials, compliance, & pricing guidance
Predictable, easy-to-manage workshop schedule follows our proven methodology developed over years of building federal businesses
Access exclusive online content, reference materials, and templates to reshape & execute on your federal GTM strategy
Specialized tracks for your sales, marketing, and engineering teams to build a sustainable federal business
Connect your C-suite with Dcode's for alignment on the challenges of the federal market
Targeted Business Development
Attend live, closed-door conversations with government stakeholders & industry leaders
1:1 introductions to curated federal targets to support your company's growth
Focused targeting guidance to connect to agencies with relevant problem sets and available funding
Utilize Dcode expertise for strategic review of government proposals
Investment & Public Policy
Leverage Dcode's public policy resources to craft new facets of your long-range strategy
Connect with Dcode Capital for potential investment
Connect with startup peers, industry partners, & Dcode's Fed SMEs to engage on contract opportunities
& experiences
Leverage our network of tech company mentors who have built successful federal verticals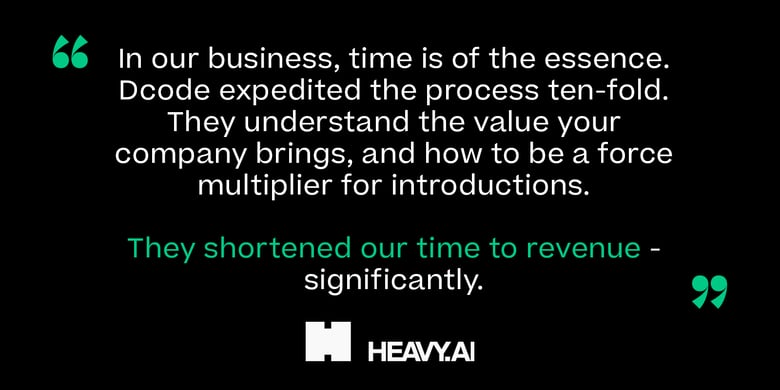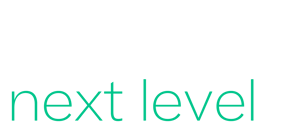 Why Dcode?
Tech companies turn to Dcode for success in federal because:
We help you get to revenue quickly, leveraging our expertise to focus your time, energy, and resources in the places where you will find traction.

We become a trusted advisor to your company; our strategic approach makes us a force multiplier, helping you build a sustainable federal business.

We do business with the government advising them on how to get access to emerging tech, so we know the best places to get in, and our gov network is constantly refreshing.
Instead of you having to reinvent the wheel, we've developed the Next Level program with measurable, progress-based growth.
Probably not - we've taken more than 20 unicorn companies through the program!
Our structured methodology is proven to help companies even with existing federal teams.
Companies who are an excellent fit for Next Level:
Are product companies
Have demonstrated success in commercial markets
Have venture-backing
Not all companies are a great fit for Next Level, which is why we require companies to apply.
For earlier-stage companies looking to enter the federal market, we also offer FedSales Bootcamp to help launch you federal efforts.
If your product is delivered as a service (SaaS, IaaS, PaaS, etc), you're a great fit for Next Level.
If your business is based on the delivery of actual services (consulting, IT work, etc), and you don't have a product, you're probably not a good fit for Next Level.
Next Level is built for companies who:
have a product or products that have demonstrated commercial success
are venture-backed
Next Level is built with a predictable schedule to make it easy for your team to manage their time commitments to participate. We make sure you get high value from all the time you spend with Dcode, whether it's in a workshop session, strategy call, or a roundtable event with key government stakeholders.
Next Level is designed for all the members of your team who are working on your fed strategy. For most companies, that involves their c-suite, sales, marketing, and engineering teams at various points.
Yes! Several VC firms have sponsored their companies into Next Level Advisory. Please contact us for more information.
No. We are not a BD shop.

Our approach is not about finding/winning any single opportunity, but rather geared towards helping you build a sustainable federal business for the long term.
We start by rating your federal readiness across nine different areas, then we work with you to ensure you get to market quickly, efficiently, and sustainably.

The key outcome is you will hit your federal growth goals sooner, in a scalable way.
Ready to get started?
Next Level is a proven, modular approach to perfecting your federal go-to-market strategy, which combines our strategic advisory expertise with your tech expertise.
We've built our expertise advising hundreds of tech companies, including 20+ unicorns.
Plus you'll get access to our ever-expanding network of government innovators and procurement officials, because Dcode advises the government on how to get access to the best emerging tech.
We have a few spots left for companies to start in January 2024.
Fill out the form below and we'll be in touch shortly!